Competition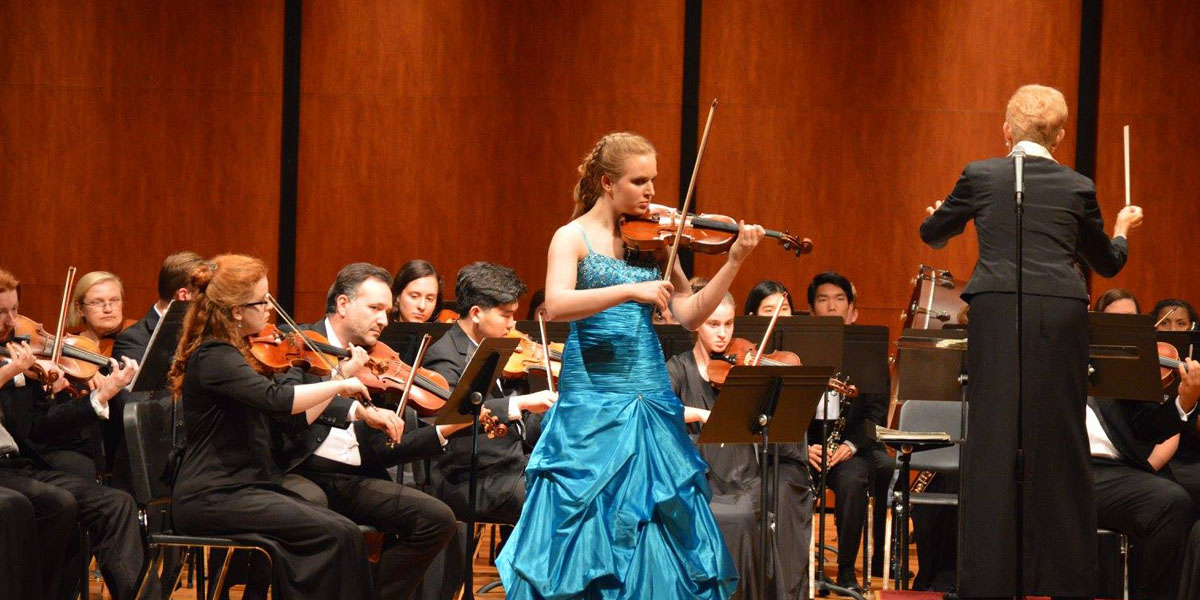 The AYO Young Artist Concerto Competition is held each January, and open to any student who is a member of the Repertory Youth Orchestra (RYO) or the Armstrong Youth Orchestra (AYO), and who has not reached 20 years of age by January 1st. The competition winner will perform in the Spring Semester Concert accompanied by the AYO.
Next Competition Date: January 18, 2020
Applicants must perform one movement of a concerto, or a solo piece with a published string or full orchestral accompaniment. We try to limit the duration of the movement to approximately 10 minutes. Students may audition on their orchestra instrument only. This piece must have the approval of Ms. Jones. We are not able to have piano soloists this year. Contestants are required to perform from memory with piano accompaniment for the competition audition.
The application deadline is November 10, 2019. NO EXCEPTIONS!
---
Please Note: Contestants must engage their own accompanist and the accompanist must be approved by Ms. Jones. This information is REQUIRED on the application, so your accompanist must be secured by the application deadline. At the audition, contestants are required to bring 4 copies of their piece to be performed for the adjudication committee. Photocopies will be accepted and will be recycled after the audition. Please give your copies to the person at the registration desk upon arrival on the day of the Concerto Competition audition.
Parents/teachers are welcome to attend, and with advance permission, may record or video tape their child/student's performance. The student who was chosen as winner of this competition the previous year cannot be selected as the winner two years consecutively. This student may, however, enter the competition for comments only.
Please email or hand in your application at rehearsal to Ms. Jones by November 10, 2019.
---
Previous Winners