Elizabeth Crafton, 2022 AYO Concerto Competition Winner
The winner of the 2022 Concerto Competition was Elizabeth Crafton on French horn, performing the Richard Strauss – Horn Concerto in Eb Major, Opus 11, Allegro, ma non troppo.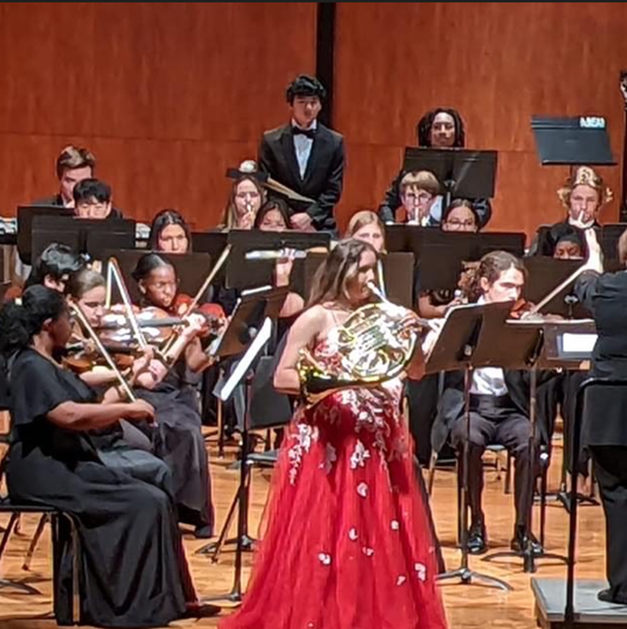 Elizabeth Crafton, a sophomore at South Effingham High School, has been playing French horn for about 8 years. She has studied with numerous teachers including Erin Lano, Sylvia Alimena, and currently studies with Mike Daly. Before moving to Guyton, she played principal horn in the Richmond Youth Symphony Orchestra and the Greater Richmond Youth Wind Ensemble for two years. Elizabeth was also a member of the Brass of Peace, a full scholarship brass ensemble for one year. In 2019 she won first chair in the Virginia All State Band. Since moving to this area, in 2021 Elizabeth won third chair in the Georgia All State Band, and in 2022 she won first chair in the Georgia All State Band. She plans to either attend The Juilliard School or The Curtis Institute of Music and pursue her studies in the French horn.