The Armstrong Youth Orchestra is selling Butter Braid pastries to raise money for the orchestra's operating budget and for student scholarships. If you're interested in purchasing Butter Braids and supporting our orchestra, please talk to one of our students, or get in touch with us and we'll place your order!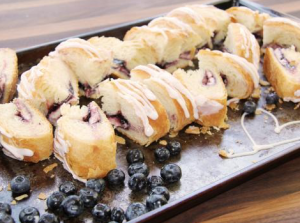 Parents and students – please remember that the deadline for Butter Braid sales is October 28, and we are asking each student to set a goal of selling 10 pastries.
The Butter Braids will be delivered November 14, 2020.
Butter Braids are light and flaky pastries that are hand-braided, and come with a variety of mouthwatering fillings. The pastries are made with 100% real butter and other high-quality ingredients. The pastries come frozen and will keep for many months in the freezer, and are great to have on hand for holidays and other special occasions. Butter Braids are not available in stores, so fundraisers like these are your only opportunity to purchase Butter Braids! Click here to learn more about the product.
Thank you in advance for your support of our youth orchestra program!