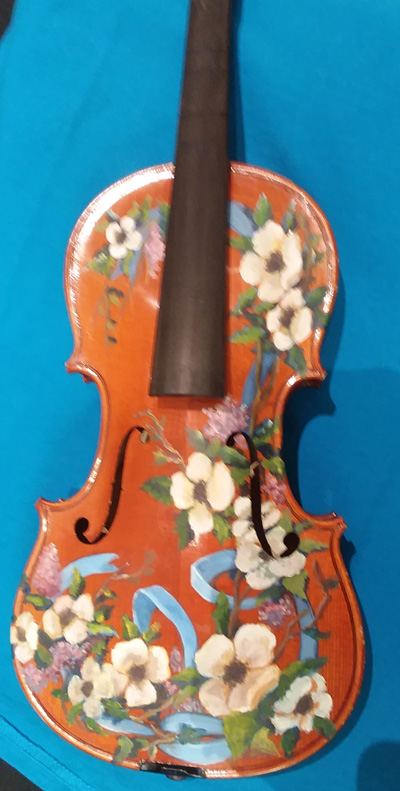 For just $5, you can enter our raffle to win one of 3 great prizes during our Fall Concert on November 24th! We're giving away:
A painted violin by Tammy Luke
A $500 gift certificate from Harkleroad Diamonds and Fine Jewelry
4 tickets to the Holiday Pops Concert with the Savannah Philharmonic
Tickets are on sale now! Raffle tickets are $5 each, or get a discount when you buy 5 tickets for just $20.
Tickets will come in 2 colors: white for the painted violin, and blue for the jewelry gift certificate. There will be separate drawings for these two items, and then all remaining tickets will be combined for the drawing for Philharmonic tickets.
Tickets will be available for sale up until the intermission of our Fall Concert on the 24th. We will draw the names just before the second half of the concert begins.
Orchestra students/parents have 10 tickets each to sell (please bring back what you don't sell and if you need MORE tickets they are available at all of the remaining rehearsals)
When selling a ticket, please rip the ticket in half. One half is marked for the customer to keep, and the original half will need to be brought back to our office with the payment.
We can accept CASH (preferred) or checks made out to GSU. We can not accept credit cards at this time.
The winner does not have to be present to win, however, the violin must be picked up locally and cannot be shipped.