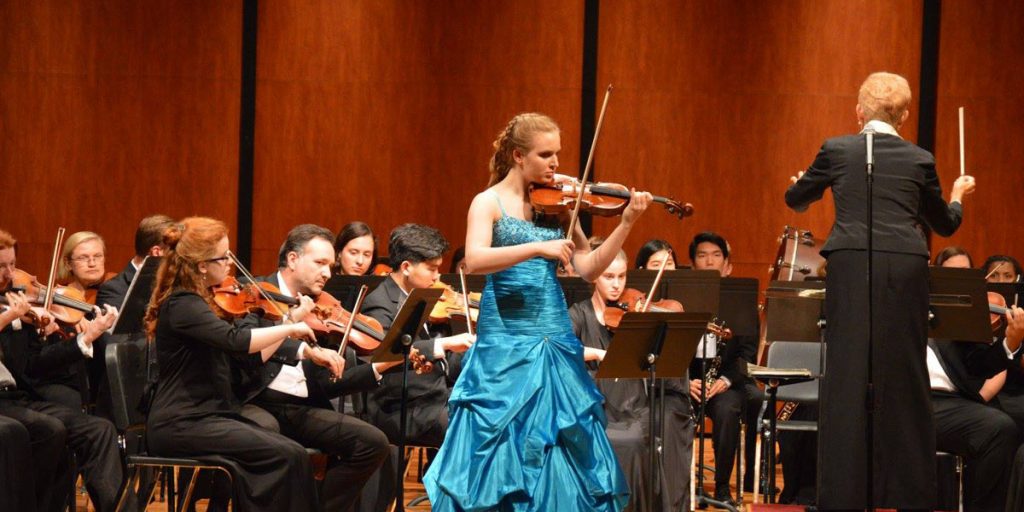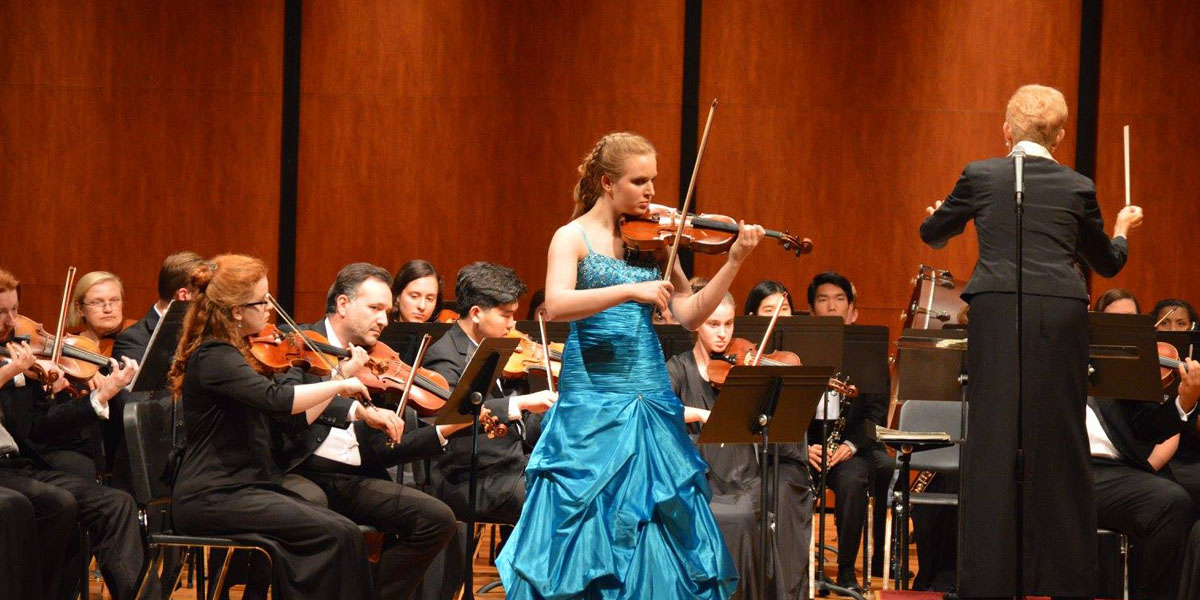 Violinist Julia Sellman is the winner of the 2019 AYO Young Artist Concerto Competition. She will perform the first movement of the Sibelius Violin Concerto with the Armstrong Youth Orchestra during our spring concert, April 29th.
Sellman is 19 years old, a student at Georgia Southern University, and has been homeschooled since elementary school. Sellman studies violin with Jay Christy of the Atlanta Symphony, and takes additional lessons from Sinisa Ciric. She has also studied with Lois Akins, Neil Casey, and Dana Duncan-Davis.
Sellman began playing violin at age 5 with Lois Akins at Suzuki Strings of Augusta, and has graduated from all of the Suzuki books. She has been a member of the Georgia Music Educator's Association's All-State Orchestra every year since 2012, and has performed in our Armstrong Youth Orchestra Program since she was 6 years old. She has been a member of our most advanced ensemble since 2012, and has served as Concertmaster for the past 4 years.
In 20ll, Sellman won the Armstrong Junior Division Concerto Competition, and performed with AYO under conductor Neil Casey. She has studied piano with Nancy Vogelsang, and has participated in the Piano Evaluation Clinic. She has attended many summer music camps, and in 2016 received a Merit scholarship and a Savannah Friends of Music scholarship to attend the Brevard Music camp in North Carolina. She also received a merit scholarship to attend Interlochen Center for the Arts camp in Michigan for the last two summers.
Sellman has many interests in addition to music, including reading, nature walks, tennis, and hanging out with friends.